Philosophy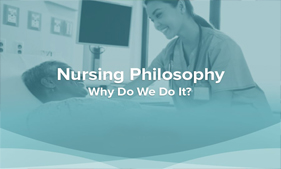 Faculty of KUMUDA INSTITUTE OF NURSING SCIENCES believes in.

Providing nursing education based on the scientific principles ; educational theory and practice to prepare professionally qualified nurse, who will be able to function as a team member in health care agencies.


Nursing is an essential wing of Health care delivery system.


Nurses have the responsibility to provide multidisciplinary approach health services for attainment of optimal health for the community.


Nurse is individually accountable for the care provides.


We believe nursing is an art and science of caring.


Health is a right of every individual.


Education is a life long learning process aims to mold creative behavior of the student.


The student is an adult, responsible for self learning.


The teacher is a facilitator, counselor and guide for learning.


Maintain balance in personal and professional responsibilities.